Inon's award-winning music for BioWare's dark fantasy franchise Dragon Age features a wide range of dynamic music styles. From ethereal and mystical to bombastic and lyrical, his original score for Dragon Age II befits the dramatic story and visuals and helps drive the heart-pounding action. I talk to Inon about writing the music to the Dragon Age series.
When you were first approached to do this project, what was your initial reaction to the game's concept and your role in helping to create its atmosphere?
I was really thrilled to be asked to score this franchise because it was known to be a high profile project from a great developer, BioWare, and it featured the elements I really enjoy writing for. In this genre I can contribute a lot in my style to complement the game. It was a great match for me and I came on board with lots of enthusiasm. Right away I met with the team and we started to discuss and create the dramatic scope for the music.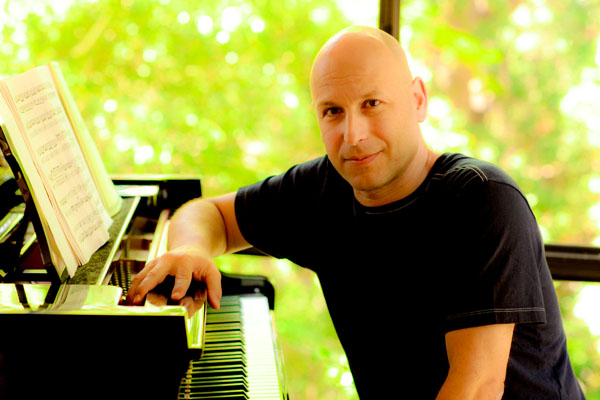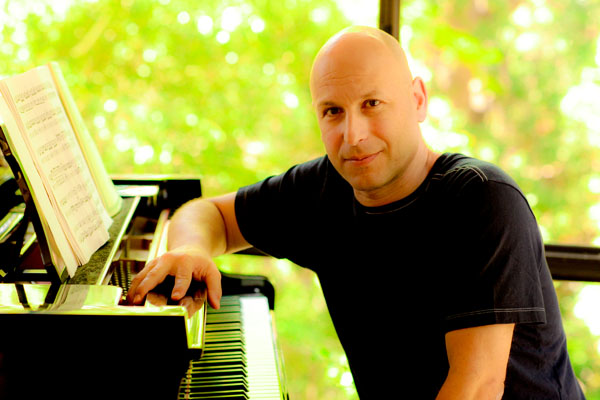 How much interaction did you have with the developers as far as direction went? Did you have a lot of freedom to create or was it more of a joint collaboration between yourself and the developer's audio team?
It was a very close collaboration with a lot of creative freedom. We were fine-tuning ideas all the time, with new ideas swirling and daily conversations about what we wanted to do for different sections of the game. In short, I had creative freedom but involvement with the audio team was constant.
What aspects of Dragon Age were you most influenced by and what most impressed you by the game itself?
More than anything it's the story that influences me when I'm writing. The story in Dragon Age was very effective and worked very well. As a player you are immersed in the gameplay but you can also be immersed in the story. What I wanted to do is help the story be told. I was impressed with the way BioWare weaved the story in and out, brought in new characters, building the story steadily until the climax. There are lots of human elements, none of the characters are perfect, even the hero. The dramatic story was my main influence.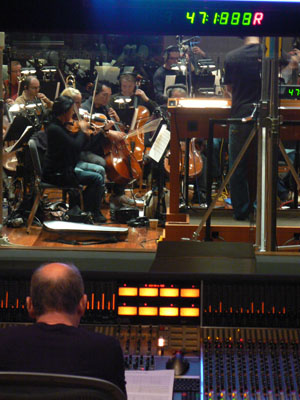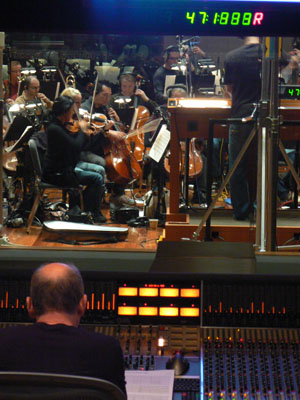 What are some of the aspects of Dragon Age that have given you the biggest challenges to overcome as far as composing its score?
Dragon Age is a dark world, however, there's a point when you're painting a black canvas, going darker and darker, where it can lose impact. My challenge was to lift the score at times, for example where I could play more heartfelt music or even introduce comic relief then when you introduce a dark cue, it will have a bigger impact.
How did the music evolve between sequels?
Dragon Age: Origins was about creating the universe and Dragon Age II was like discovering one soul in this world. We are already acquainted with this world, now we're creating a personal story within it. The evolution is from a huge cinescape to a more intimate, personal story. This influenced the choice of instrumentation and the way I approached writing the music to reflect a more human, personal emotion in the music.
What advice could you pass on to newer composers getting into the business?
Try to learn as much as you can before approaching composition. Listen to as many styles of music possible, try to do free compositions and also try to score films on your own just as a practice opportunity. Then, when you feel you are ready and your compositions sound as good as what you hear in TV and movies try to put yourself out there. Always be ready to work hard; it is a very competitive world, but also very rewarding so have a lot of faith in yourself.
You're in very high demand as a composer. What's coming up next for you?
My next release is The Lord of the Rings: War In The North which we recorded with the London Philharmonia Orchestra and Choir at Abbey Road Studios. I'm currently writing more music for the MMORPGs, RIFT: Planes of Telara and TERA Online. I'm also working on several new projects to be announced.
The Dragon Age 2 Soundtrack can be purchased from Amazon and iTunes.