Award winning composer Ryan Leach's music has been heard on ABC, CBS, NBC, FOX, and MTV. He has scored eleven feature films including Pastor Shepherd starring Danny Trejo (Robert Rodriguez's Machete), Serbian film Skinning co-starring Bojana Novakovic (M. Night Shyamalan's Devil), and Anacapa by writer/director Nicholas Tolkien.
How did you get started scoring for media?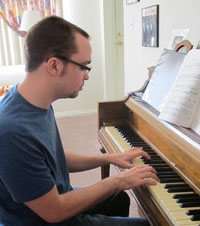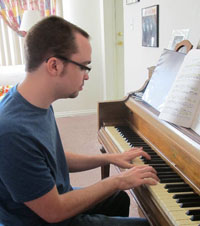 It started with two separate passions for music and film. Although I had a touch of "film score geek" in me growing up, film sores were not a major part of my life. For me it was more of an all around love for many styles of music and movies. It wasn't until I was a teenager that I started to consider how amazing it could be to bring those two interests together. And once I learned about the Film Scoring program at Berklee, I knew that was what I was going to do.
My very first non-school project was a student film called Super No-friendo by BU student filmmaker Dean James. It was about a kid who accidentally brought the characters out of his video games and into real life. I played way too many video games as a kid so the chance to incorporate elements of classic video game music made it an incredibly fun film to score. My first professional gig was the feature film Interrogation, which of all places actually came from Craigslist!
Describe your creative process
Composing usually starts out with a riff or an ostinato pattern. Depending on what I'm working on, if I already have a specific instrument in mind I'll often start there and just improvise until something catches my ear. Although I'm still developing the discipline to write this way, I invariably write better if I work out a very simple sketch all the way through an entire cue, as opposed to fully fleshing out a short section before moving on. When I get too caught up in short segments there is a lot of self editing, and that kills both time and creativity. There is a much better flow if the most basic framework is worked out first, and then the details can follow.
Describe your workspace/gear
I used to run two Macs at once but I've recently simplified down to a single Mac Pro. I like things to be as simple as possible, running a multiple computer system inevitably leads to technical issues that can slow down the actual work of writing. Now that Logic and Kontakt are 64 bit I can get away with some pretty massive sessions on a single machine without difficulty.
I've honestly never been too much of a "gear head", which is odd for someone who started out as a guitar player. I make certain that I know my tools at an expert level, but you will rarely catch me picking up a Sweetwater catalog for fun. I'm much more interested in the notes.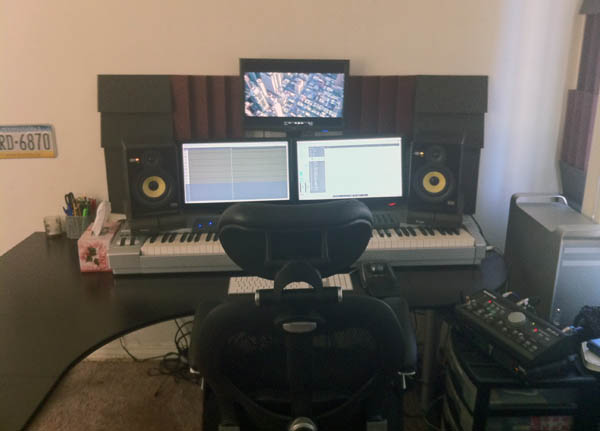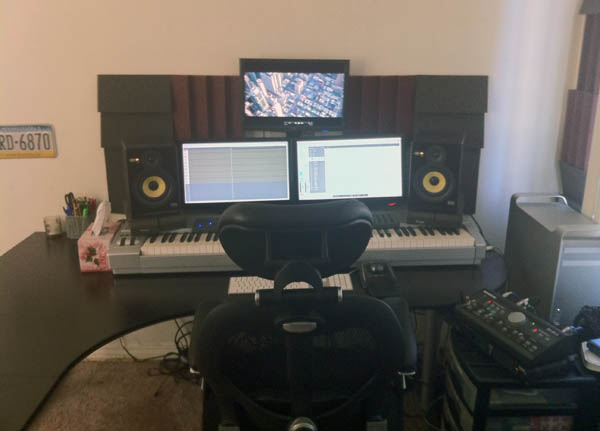 What's the most interesting project you've been involved with?
I just completed scoring the feature film Two Shadows from writer/director Greg Cahill. The film is about Sovanna, a "Long Beach hipster wannabe" who discovers that her long-lost brother and sister are still alive in Cambodia. She travels alone to Cambodia and embarks on a journey to find them. Besides many touching emotional moments, which are a dream for a film composer, there was a real emphasis on subtlety in the score which is surprisingly challenging to achieve. Many times it was about seeing what changes I could make to a single pad or string line to turn the emotion a certain way. Although I intentionally did not make the score explicitly "Cambodian", I did use some small hints of gamelan music and other traditional elements to add a sense of authenticity to an otherwise non-ethnic score.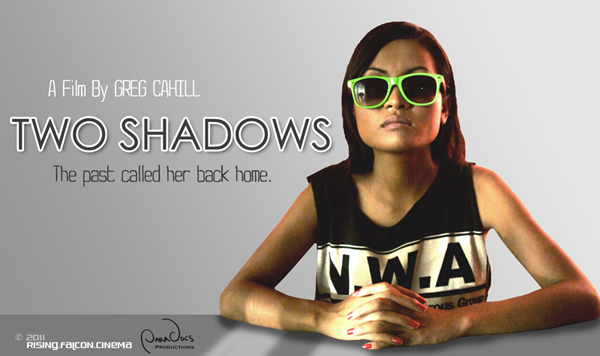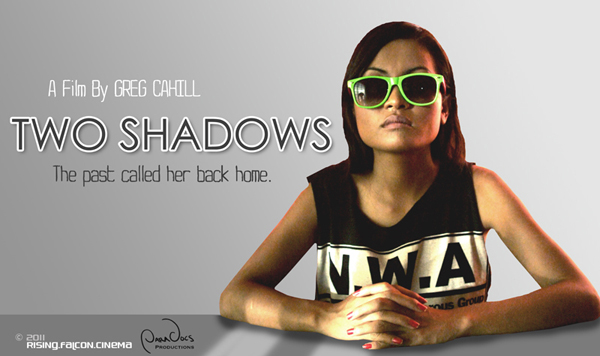 How have you gotten yourself out there?
As frustrating as it is, the longer I do this the more I realize that when people say "no two career paths are the same" they really mean it. In this industry there really is no direct path or specific set of instructions you can follow. It's just hard work, persistence and good luck. I have made an effort to establish an online presence through sites like this one, Audiotuts, Scorecast, and others, but I think that's it's just as likely that my next gig could come from a friend-of-a-friend than from anywhere else. You have to try everything because you never know what might actually work!
For the all the up and coming composers out there, if you could share one tip, what would it be?
The highest priority for anyone in any creative field, including composition, is to be constantly producing. The only true way to develop your craft is to log the hours. The more you write the more fluent a composer you'll become, and the faster you'll be both as a writer and with your sequencer. It's becoming cliche to talk about the "10,000 hours" required to become a master of your craft, but it's absolutely true. If you spent 2 hours a day composing, EVERY single day without a break, it would still take you over 13 years to reach that amount. Have you spent 10,000 hours composing yet? I'm pretty sure I still have a lot more to go.
Official Website: http://ryanleach.com
IMDB: http://www.imdb.com/name/nm1999695/