Are you looking for something that's a bit different for that next track or cue? We've roundup a list of unique and innovative sample libraries that deliver something different than the polished Hollywood sound.
Violence – Vir2


Created for both musical use and sound design, Violence features an unprecedented deconstruction of a solo violin recorded from numerous angles: bowed, scraped, hit, plucked, played with mallets, chopsticks, guitar picks, and wet fingers. Then the sound design was repitched, layered, and post-processed through an array of unusual tools to produce sounds unlike any found in other virtual instruments. More than eighty unique patches were designed, each with a custom set of scripted knobs and controls all conveniently organized into four categories of sounds: Drum Kits, Melodic, Pads and Sound Effects, and Tempo-Synced.
$99.95
Luminabells – Microhammer


Light Bulbs. Designed to perform a million tasks, in a million different shapes and sizes, the incandescent light bulb has illuminated human existence for over 130 years.
The fragile and inherently musical bell-like aspect of the old incandescent bulb has always fascinated us and we knew that time was running out for this poor little device. That is why we must now bring you Luminabells – the mysterious and angelic essence of the simple ordinary light bulb, captured as a tiny, starry galaxy of humble and yet beautiful sounds. We recorded all manner of sizes and shapes of the old filament style incandescent bulb, lovingly sculpted into a rich collection of tuned and un-tuned percussion, sustaining melodic tones and otherworldly effects.
$35
Anti-Drum – Tonehammer


The Tonehammer Anti-Drum contains 19 unconventional percussive instruments sampled in a variety of exotic locations totalling about 1GB and 2400 samples. It is a celebration of every day objects and sounds transforming into new- and interesting musical instruments. The Anti-Drum instruments ranges from workboot stomps to water bottle thwacks, clicking baby toys, wall balls, ukulele and guitar drums, to shock mount thunks and clapping ensembles. Many of instruments have been sampled in orchestral halls and large studio rooms, so they have a natural acoustic verb, which allows instant integration into scoring templates.
$49
Braunschweig Upright Piano – Imperfect Samples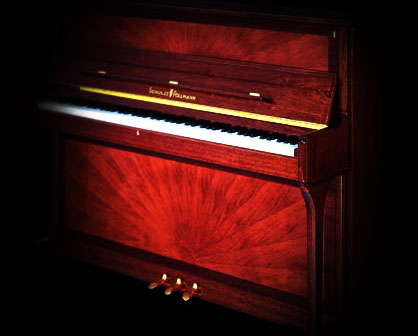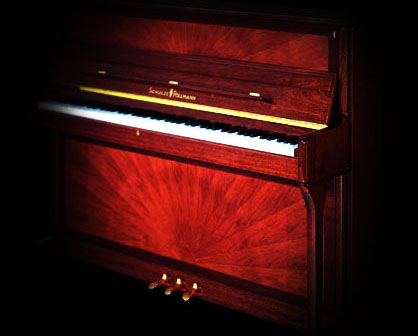 The Braunschweig Upright Piano has a distinctive sound character that's far more intimate than a grand piano, making it desirable for certain situations where you don't want the polished and precise sound of a nine-foot grand in a concert hall.
An original Schimmel Braunschweig upright piano was painstakingly recorded to create this beautiful instrument. As with all Imperfect Samples instruments, the emphasis has been placed on achieving a hyper-real and convincing sampled instrument, with performance sounds.
Sampled in multiple velocity layers, with release samples, and true staccato, the Schimmel Braunschweig Upright Piano was recorded at 24 bits, totalling over 5GB of data (Pro version contains 15GB). This sampled instrument's raw and distinctive sound is unlike any other piano sample library currently available.
~$60-135
Glass Works – Sonic Couture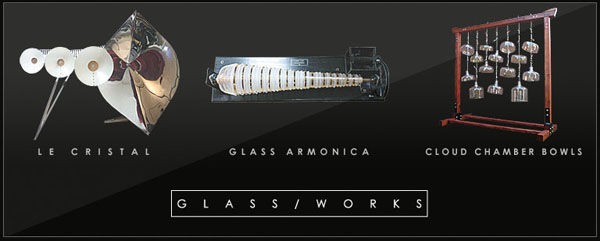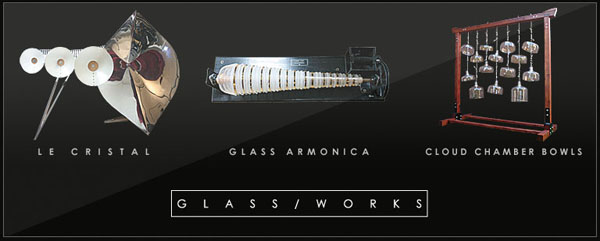 Glass / Works is a Kontakt player instrument which collects together 3 extremely unusual and rare musical instruments which use glass to generate sound : Le Cristal Baschet, The Glass Armonica, and a set of Cloud Chamber Bowls.
The Cloud Chamber Bowls are an instrument built in the 1950s by maverick American composer Harry Partch. It consists of hanging "bowls" which are sections of 12-gallon glass carboys. Since we were unable to locate a set whose owner was willing to let us record them, and since most sets are 'home made' anyway, in the spirit of Partch we decided that we would make our own set.
As with many things in life, it wasn't quite as simple as it looks – sourcing glass carboys that large is hard enough, since these days most people use plastic. Once we had found some, the cutting and drilling turned out to be a delicate and extremely time consuming task, taking a glass-worker several full days to complete.
~$165
Sultan Strings – Sonokinetic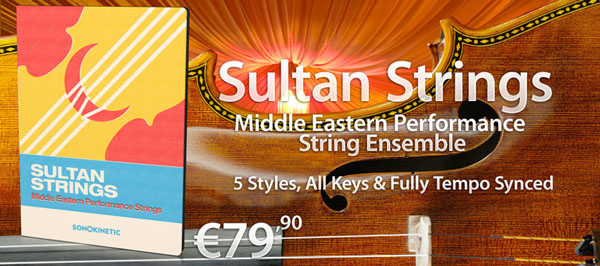 These are String ensemble samples like you've never heard before. Distinctive, effective and with an ear for authenticity, Sonokinetic is proud to announce and present another genuine first in sampling history.
You'll never find samples anywhere else that match the uniqueness, originality and authentic middle eastern style that is found in this massive collection of string ensemble performances. Impossible to recreate or compose with ordinary string sample-libraries or dedicated string library platforms, this collection focuses on live performances by one of the world's best middle eastern string ensembles and royalty free custom composed arabian styled phrases.
3 violins, 1 viola and 1 cello make up this strong and convincing performance sampling string ensemble. With our usual dedicated care we approached this recording with a 'digital' composer's mind and need. Working from the base up we created a diverse collection of phrases that would need to be widely usable in music compositions and large audio productions. So tempo syncing and a wide availability in all keys has been top priority in this production.
~$115
Metallurgy – Cinesamples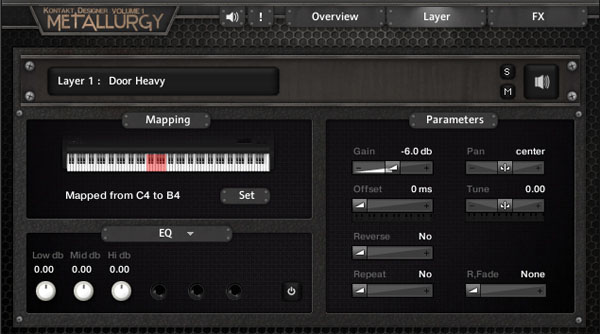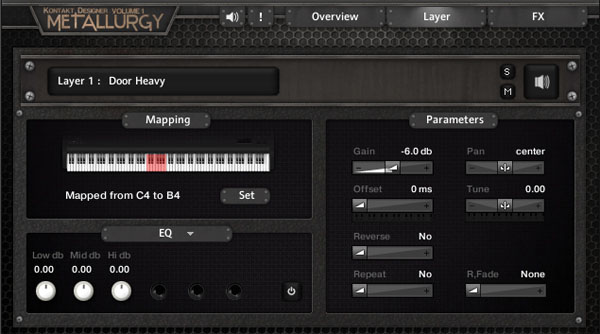 The more Kontakt has continued its dominance in the sampling market the less we find ourselves with a desire to reach for other samplers. In fact more often then not we find ourselves trying to get older material into Kontakt. However we know that mapping and polishing patches can be a very time consuming (and demoralizing) process. We decided to do the heavy lifting for you here, setting up all the parameters in a recipe just reacquiring some creativeness!
We teamed up with the talented sound designers at Boom Library to create the source sample material. Their source material, with our interface, makes for a great pairing. This is vol. 1 of many more to come.
Kontakt already offers a wide variety of tools for modifying a source sound into a finished, produced sound however in the shadow of a looming deadline more often then not we are forced to use Kontakt pre-sets or other products to get what we need. Our intention with this product was to provide you with a set of tools, specially made for you to be creative without relying upon presets (even though we included a bunch of ideas just to get you started). Our first volume uses some wonderfully recorded metal/industrial source material.
~149
Tibetan Bowls – Precision Sound
In Buddhist practice, singing bowls are used as a support for meditation, trance induction and prayer.
Today they are used worldwide both within and without these spiritual traditions, for meditation, relaxation, healthcare, personal well-being and religious practice. The best known types are from the Himalayan region and are often called "Tibetan singing bowls".
Ethno Percussion Collection Volume 2 – Tibetan Bowl SampleSet contains multi velocity Bowl hits, loops, swirls and effects. We also included some treated bowl pads. This library is great for ambient music and film scoring purposes.
$19