The string section is the backbone of the media composer. It defines the cinematic sound that we love. Deciding which library is right for you can be a minefield. This roundup will give you an overview of the string libraries that are available today.
EWQL Hollywood Strings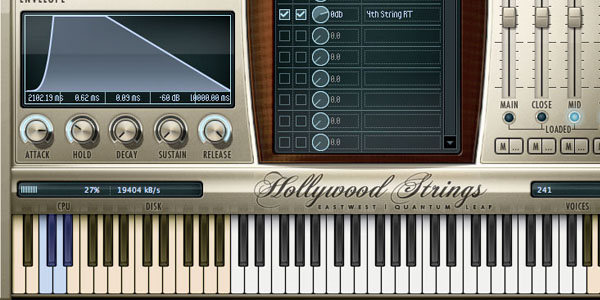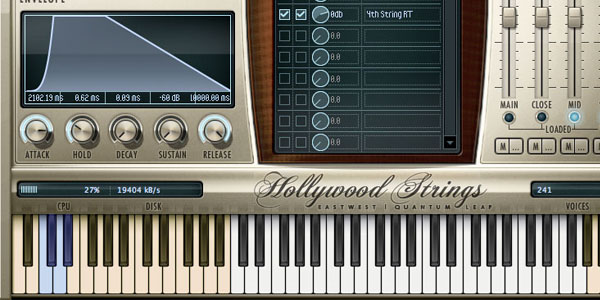 Hollywood Strings has many groundbreaking features not found in any other collection. Finger position is, for the first time, controllable by the user, so you can play as far up the strings as you want, and get a fuller more romantic Hollywood sound. Vibrato intensity and extensive dynamics are controllable by the user. Extensive multi-dynamic true legato has been sampled for all sections in three different categories: slurred, portamento, and bow change. This results in unsurpassed legato performance that has never been available. Hollywood Strings has five user-controllable mic positions, including main pickup (Decca tree), mid pickup, close pickup, surround pickup, and an alternate vintage circa 1945 RCA ribbon room pickup.
Diamond Edition – $1495
Gold Edition – $795
LA Scoring Strings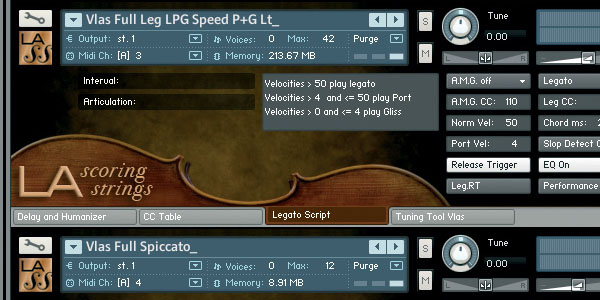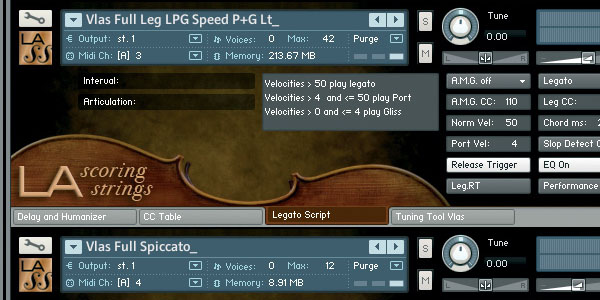 LA Scoring Strings (LASS) brings a whole new level of expressiveness, realism and real-time playability to sampled strings.
At the heart of its revolutionary sound are Real Legato performance sample patches and a unique "layered ensemble" approach. These ensembles were all recorded individually in a large film scoring studio. Because they're made up of different players (avoiding the dreaded "same player" sound), they combine seamlessly to produce entirely cohesive small, medium, or large sections with the right divisi ratios.
LASS also features solo instruments performed by the section leaders. Rather than sounding like "guest soloists," these instruments sound like the first chair players they actually are, blending perfectly with the sections they come from.
The players are recorded in position on the scoring stage and mixed in the traditional orchestral seating perspective, making it simple to get a magnificent string mix out of the box. Meanwhile we took the utmost care to ensure that the instruments can be panned anywhere with virtually no phasing problems should you need to do that.
Cinematic Strings 2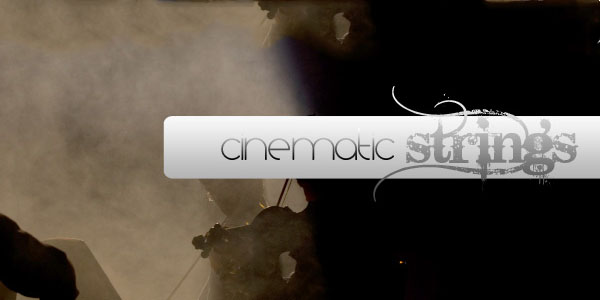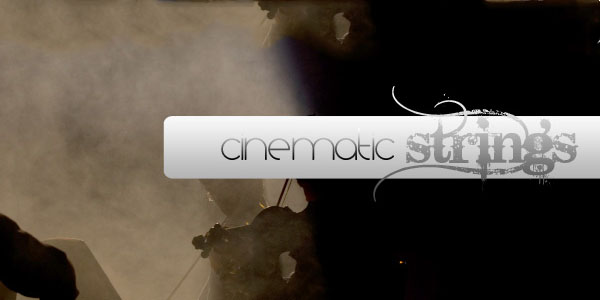 Cinematic Strings 2 is a completely redesigned and updated version of the original orchestral strings sample library. Whilst retaining the warm luscious tones produced in the world class Verbrugghen Hall of the Sydney Conservatorium, the new version features a sleek new interface and even smoother legato. Because Cinematic Strings was created to meet the needs of working composers in today's film, television and video game industries, our focus has been to maximise both efficiency and authenticity. With this in mind it provides a realistic mockup tool, and an inspiring instrument – which will save you from all the hassle and wasted time spent tweaking parameters, modifying CC data, or applying drastic EQ and reverb effects to emulate the sound you're after.
Don't forget to check out our review of Cinematic Strings 2.
Price: $499
Vienna Appassionata Strings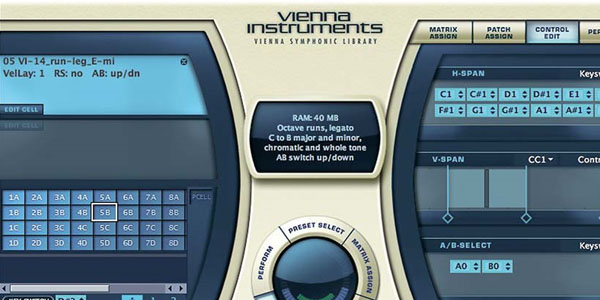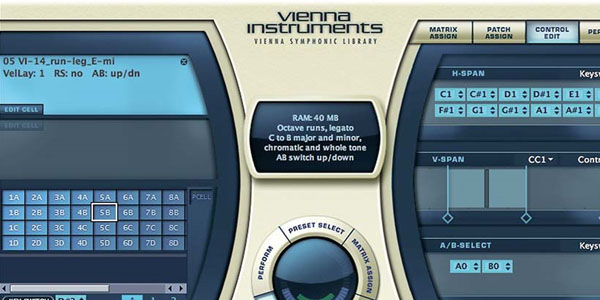 If you are looking for that larger-than-life Hollywood sound, the Appassionata Strings are the perfect answer. In particular the legato and sul-G-performances, with varying intensities of vibrato, provide a passionate, large and epic string sound. These big strings are designed for all kinds of cinematic music, from slow and lush themes to fast action scores. In addition to arco and legato styles, the 20 violins, 14 violas, 12 cellos and 10 double basses (six among them being 5-string double basses) feature accented interval notes, staccatos and spiccatos. While Appassionata Strings I covers a wide range of articulations, Appassionata Strings II offers almost all of the articulations in the first Collection, but played "con sordino". Some composers even combine the "normal" strings with muted strings, resulting in a particularly thick and luxurious sound.
Full – $1290
Standard – $810
EWQL Symphonic Orchestra Play Edition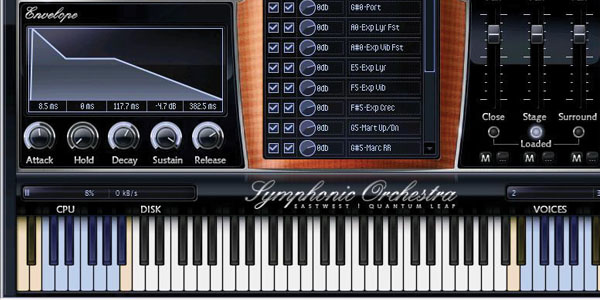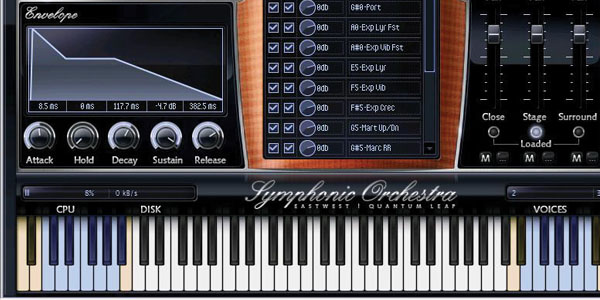 Recorded by 11-time Grammy nominated classical recording engineer Prof. Keith O. Johnson, the Eastwest/Quantum Leap Symphonic Orchestra is the most awarded orchestral collection ever, and the only orchestral collection to be recorded in a "state of the art" concert hall where orchestras mainly perform.
To achieve the feel of a live concert hall performance, each instrument and section was recorded with three mic positions, close, stage (conductor's position) and hall. By selecting different mic positions, users can mix these sounds together to create any kind of natural ambience their project requires. This eliminates the need for artificial reverb.
Platinum Complete Plus – $895
Gold Complete Standard – $445
Silver Complete – $175
Garritan Personal Orchestra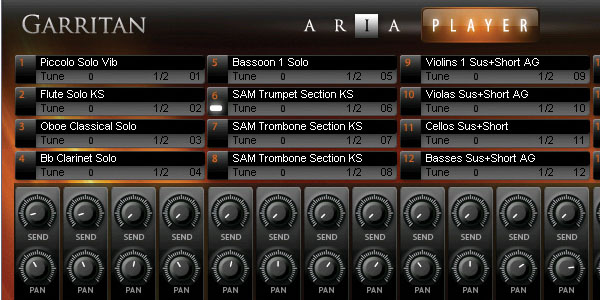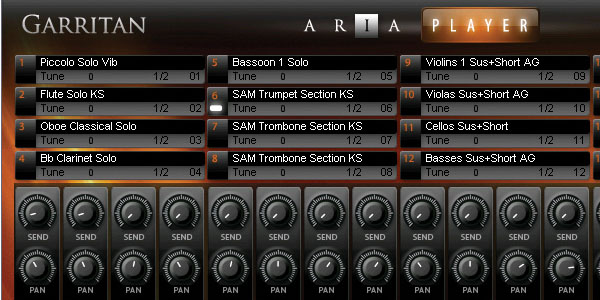 Personal Orchestra 4 is state-of-the-art software that reproduces the sounds of the musical instruments in a symphony orchestra, right from your computer. This award-winning collection has set the standard for orchestral sample libraries.
Create lush symphonic music with this collection of software instruments. There are well over 200 software instruments – delicious strings, joyous brass, intimate woodwinds, powerful percussion, glorious concert organ, Steinway virtual concert piano, heavenly harps and more.
Download – $149.95
DVD – $169.95
Miroslav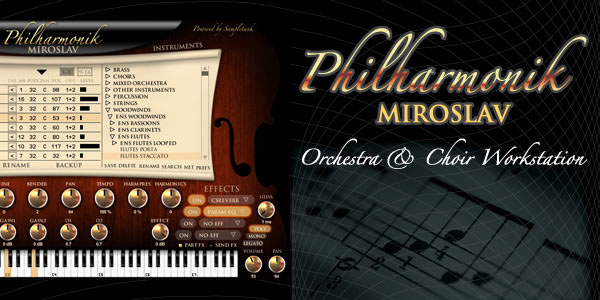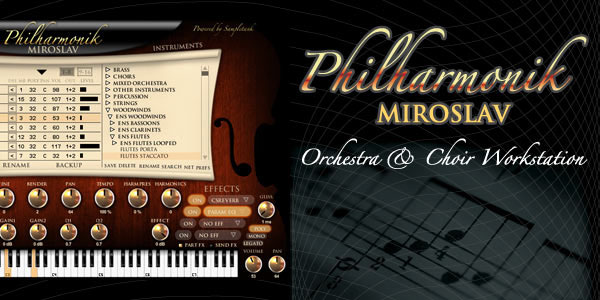 Philharmonik is a powerful integrated Orchestral Workstation combining the legendary Miroslav Orchestral and Choir sample collection masterpieces with a dedicated plug-in instrument specifically tailored toward classical sounds and arrangements.
Miroslav orchestral samples are some of the most playable and inspiring sounds ever produced for symphonic arrangements and composition. They've marked the atmosphere of hundreds of movies and productions and have become the tool of choice for many Oscar® winning composers.
Never before has so much feeling and emotion been captured in orchestral sampling. Miroslav was able to bring out the rich character of symphonic music with a special sound that is unique and powerfully expressive.
$229.99
Peter Siedlaczek String Essentials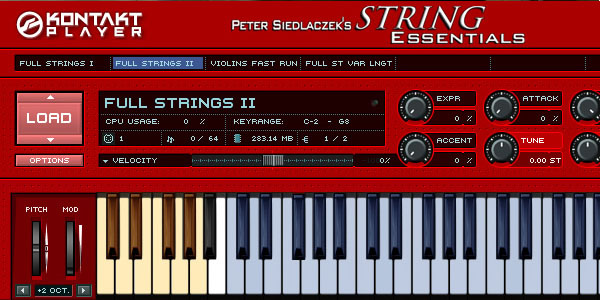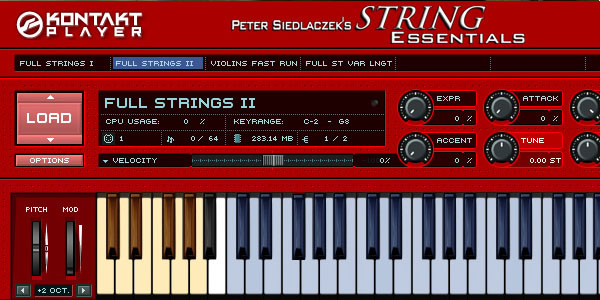 Peter Siedlaczek's String Essentials library is now in its second edition and features the Kontakt 2 Player engine and extended programming. Peter Siedlaczek says, "Dear Friends, I am happy to introduce you this comprehensive, thought-through and ergonomic virtual string orchestra. It couldn't have been realised earlier, without today's computer and sampler technology. In its carefully programmed patches you will find many innovative solutions, to help achieve your music goals even more quickly. The result is a spontaneous, playful and intuitive handling of the sound material. With unified key switch system and direct, instant access to the all important articulations. Including quintuple alternation switch (Staccato, Quarter Notes) and precise control of the dynamic response of the samples using different MIDI parameters. String Essentials will enable you to focus on the most essential part of your activity – your music – creatively and easily. Just load and play it! "
~$400
SONiVox – Symphonic String Collection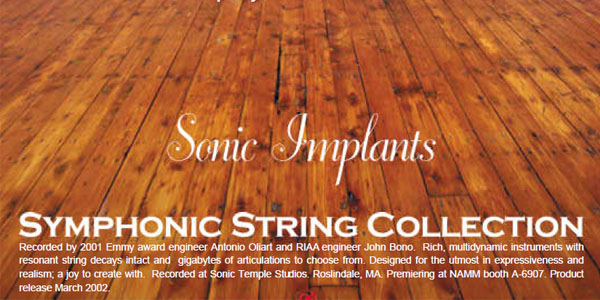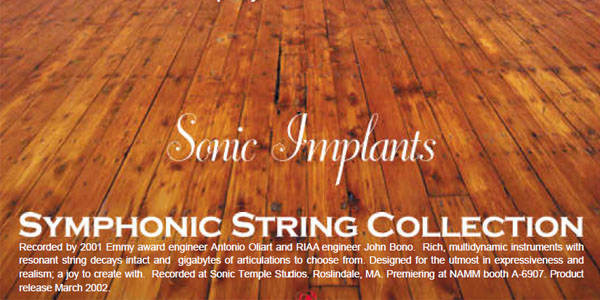 Recorded by Emmy award engineer Antonio Oliart and RIAA award engineer John Bono, designed and produced by Sonic Implants engineers, the Sonic Implants Symphonic String Collection is gigabytes of the most comprehensive, beautiful and playable ensemble string sounds available. Rich, multidynamic instruments with resonant string decays intact and gigabytes of articulations to choose from. Designed for the utmost in expressiveness and realism; a joy to create with.
$995