A high-quality, portable, multi-purpose microphone has become an increasingly useful tool for composers these days. Not only do we need to write and produce music, but many of us do some teaching, video production, and FX creation on the side. Modern field recorders are indispensable in providing the recording solutions for all of those applications.
I picked up a used Zoom H2n Handy Recorder about 6 months ago and it's just about replaced all of my other mics. No need to set up my DAW every time I have to record something; I just power up the H2n and I'm ready to go. And it usually sounds better than my stationary mics which require an interface and phantom power.
Key Features of the Zoom H2n
Records up to 24-bit/96kHz WAV files
5 built-in mics + 1/8" audio input for an external mic
4 Recording Modes:
XY Stereo (2 mics on the front)
MS Mid-Side (1 mic on the back, 2 mics on the sides with adjustable recording width)
2-channel surround (XY+MS converted to 1 stereo track)
4-channel surround (XY+MS converted to 2 stereo tracks)
USB 2.0 Interface
SD/SDHC cards for storage
Runs on 2 AA Batteries
Pros
Outstanding Sound Quality
Super lightweight, portable, durable and versatile
Easy to use; spend about 30 minutes with the manual and you're good
Lots of online resources
Cons
The battery cover tends to slip off
Windscreens can be difficult to find
Functional Overview
Recording Modes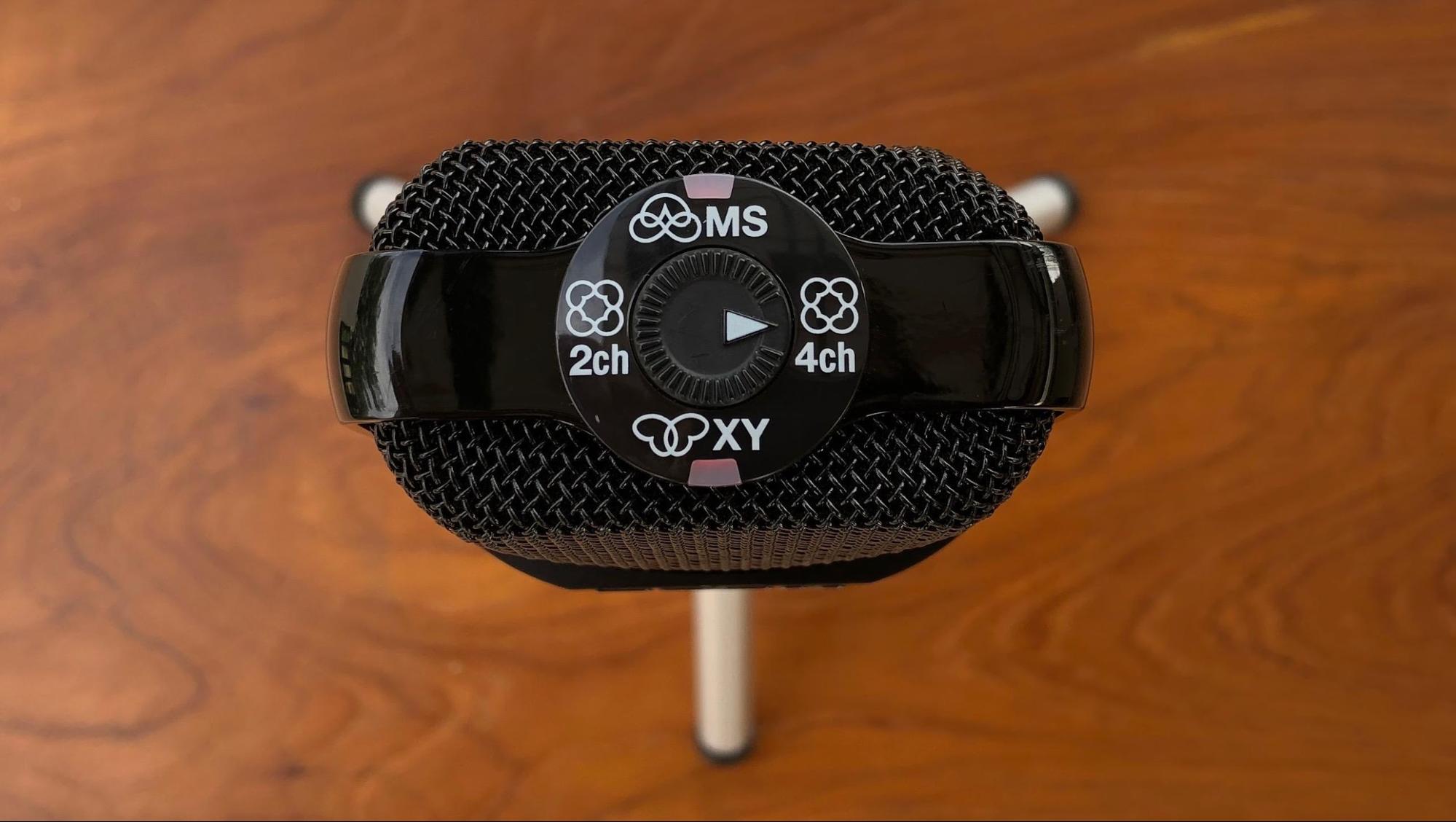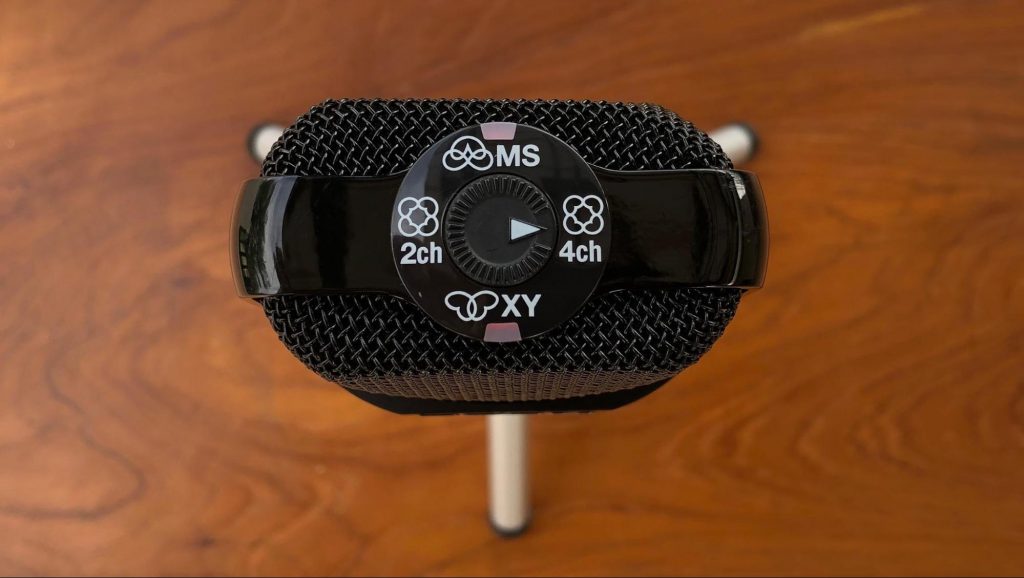 The setting you'll likely need to access the most often is the Recording Mode, which is conveniently located on the top of the mic. Just turn the knob to set it to XY, MS, 2ch, or 4ch.
If you're not sure, just set it to 4ch. The H2n will record separate XY and MS files, and you can choose the most appropriate recording later. You also have the option to mix and STEREO ENCODE the XY/MS files later with the onboard Edit features.
Auto Gain
The next setting you'll likely need to set is the Auto Gain. Hit the MENU button on the side of the unit and go to INPUT > AUTO GAIN. You'll have the options of OFF, CONCERT, SOLO, and MEETING. Choose the best setting, depending on the loudness of your recording subject.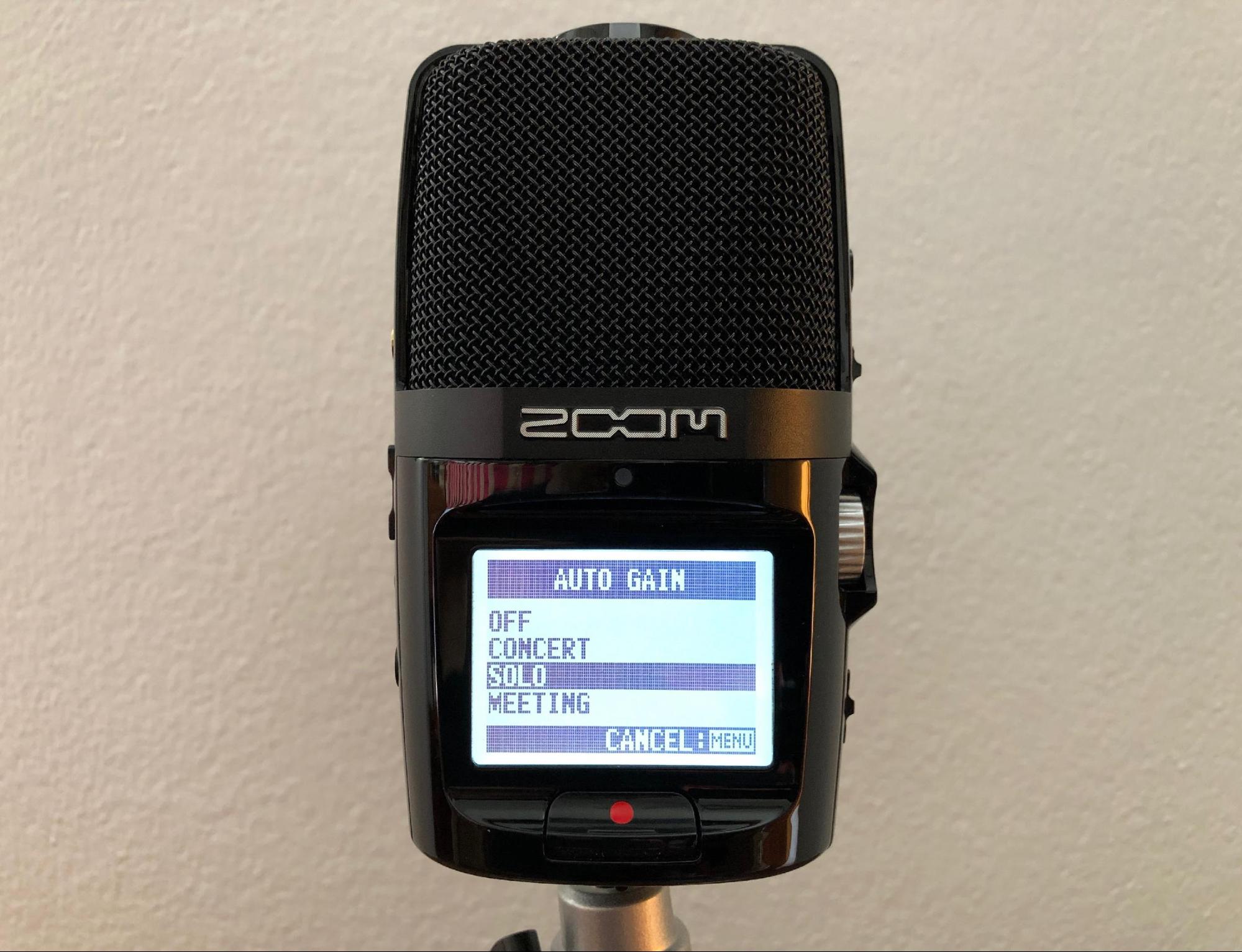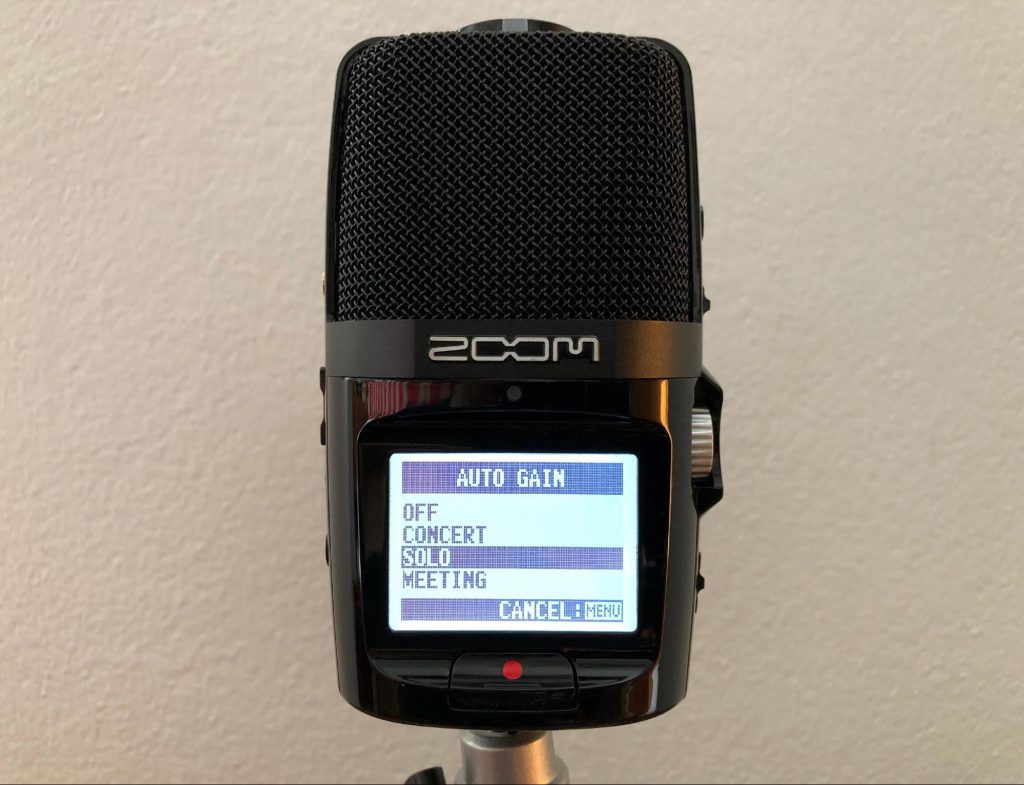 Be careful here. This could take a bit of practice since the H2n is such a sensitive mic. It will pick up hot signals even if you think they're quiet.
Compressor/Limiter
The H2n comes with a few onboard effects that are very useful, but the COMP/LIMITER is probably the most important. As mentioned above, the H2n tends to pick up hot signals, so I'd highly recommend you put on a Compressor/Limiter before you record to prevent clipping. Hit the MENU button on the side of the unit and go to INPUT > COMP/LIMITER and choose the most appropriate setting for your recording situation.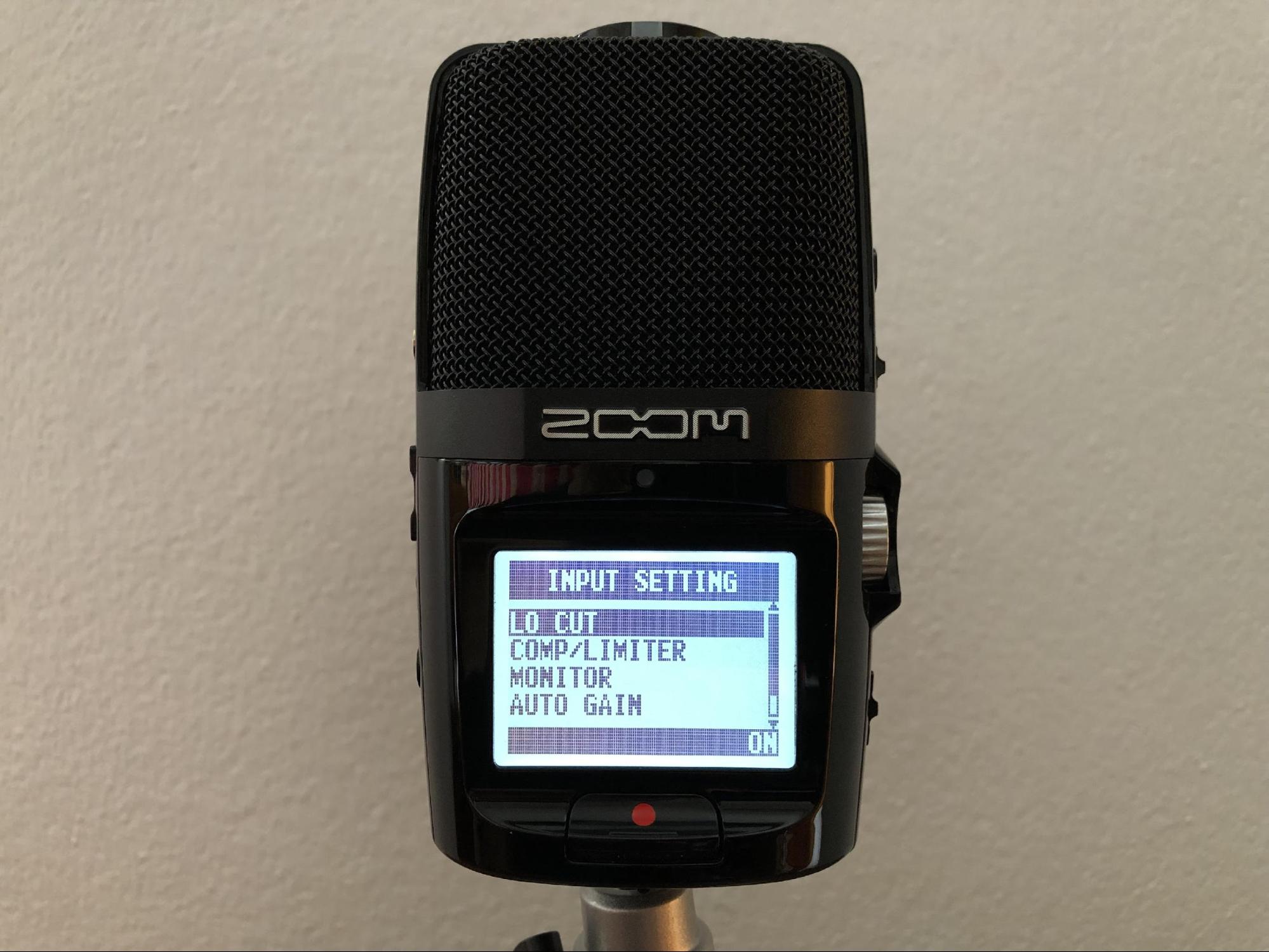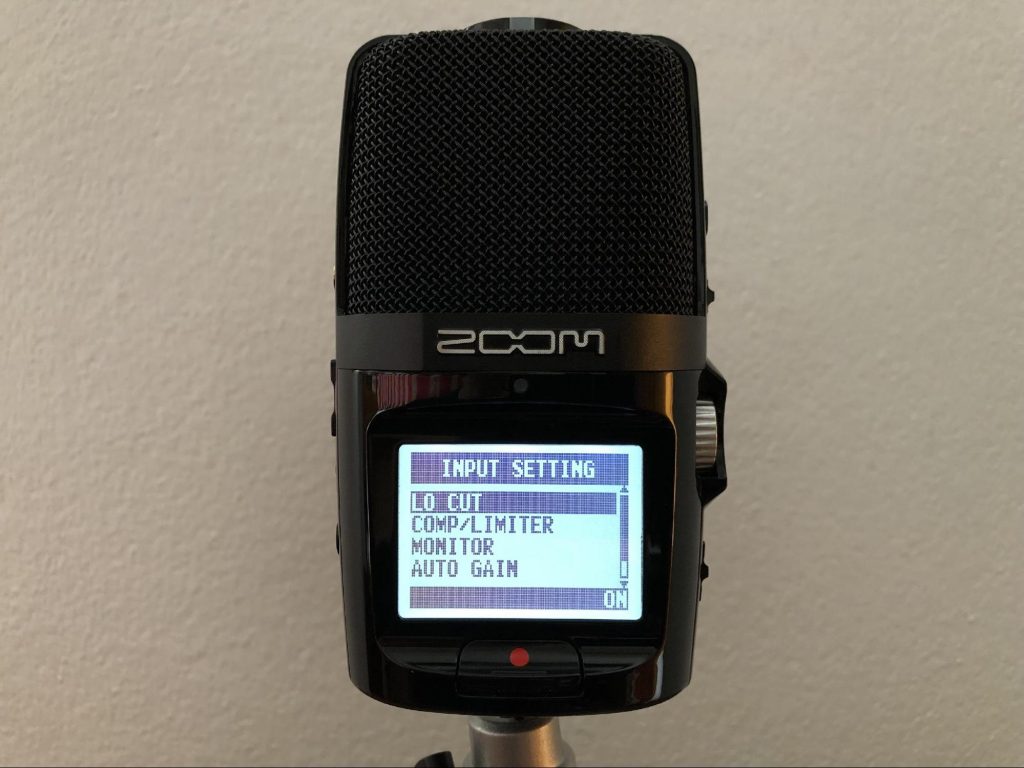 Use as a Field Recorder
So, why would a composer bother doing field recordings? Simple Answer: It's easy money.
You can sell your field recordings on stock music/audio sites, right alongside your music and sound FX. A 10-minute ambient recording of silence can sell for about $60 a license. All you have to do is put the Zoom H2n in your backyard and hit record. Or make a useable recording of a car engine, dog barking, or crowd cheering.
I know. It's a kick in the teeth to learn that field recordings are worth as much as your music; but the fact is, there is a market for it. Foley artists, filmmakers, effect creators, and game audio designers need them. And going out to do field recordings is a good excuse to get away from the computer for a while. Consider it.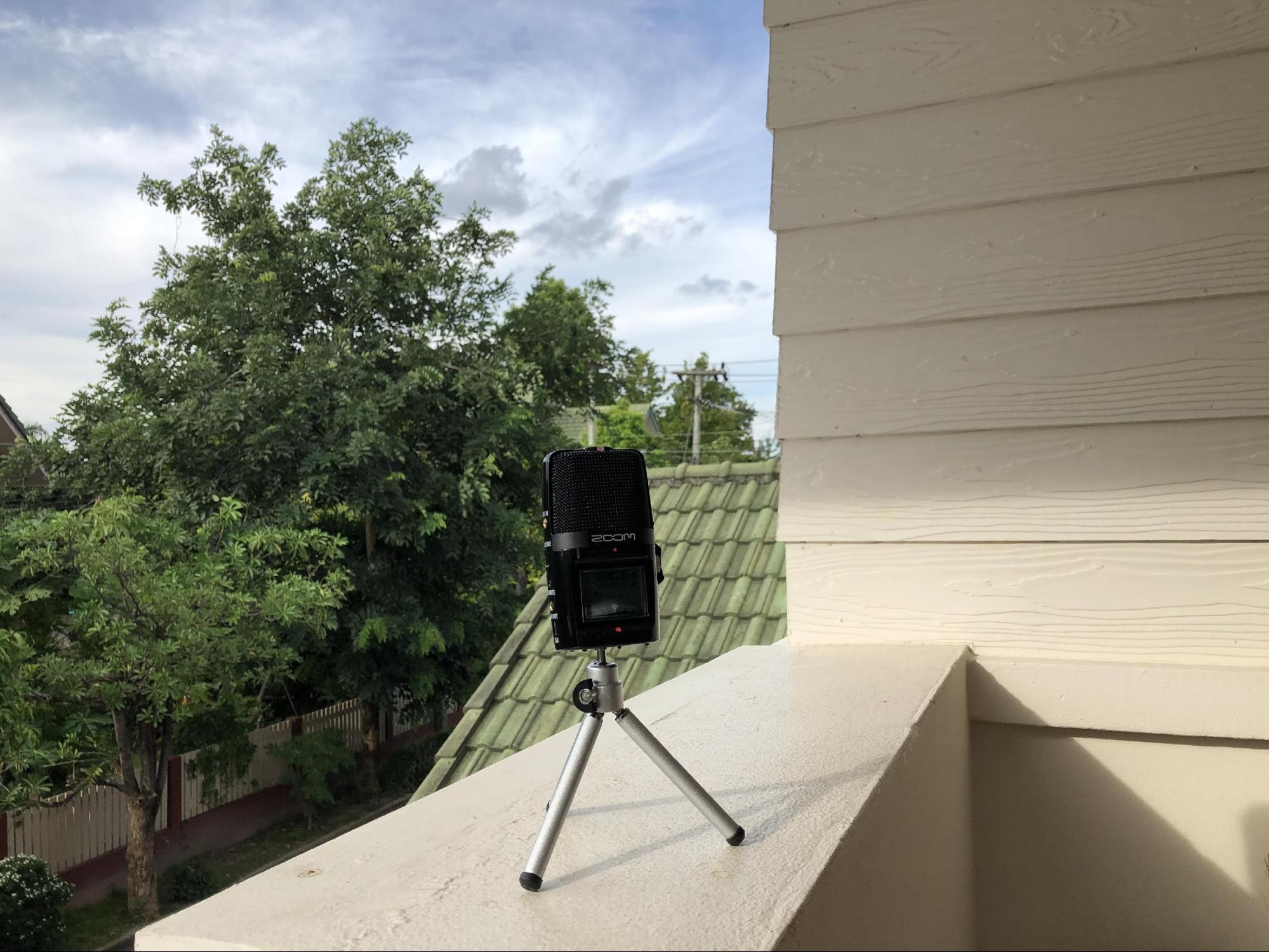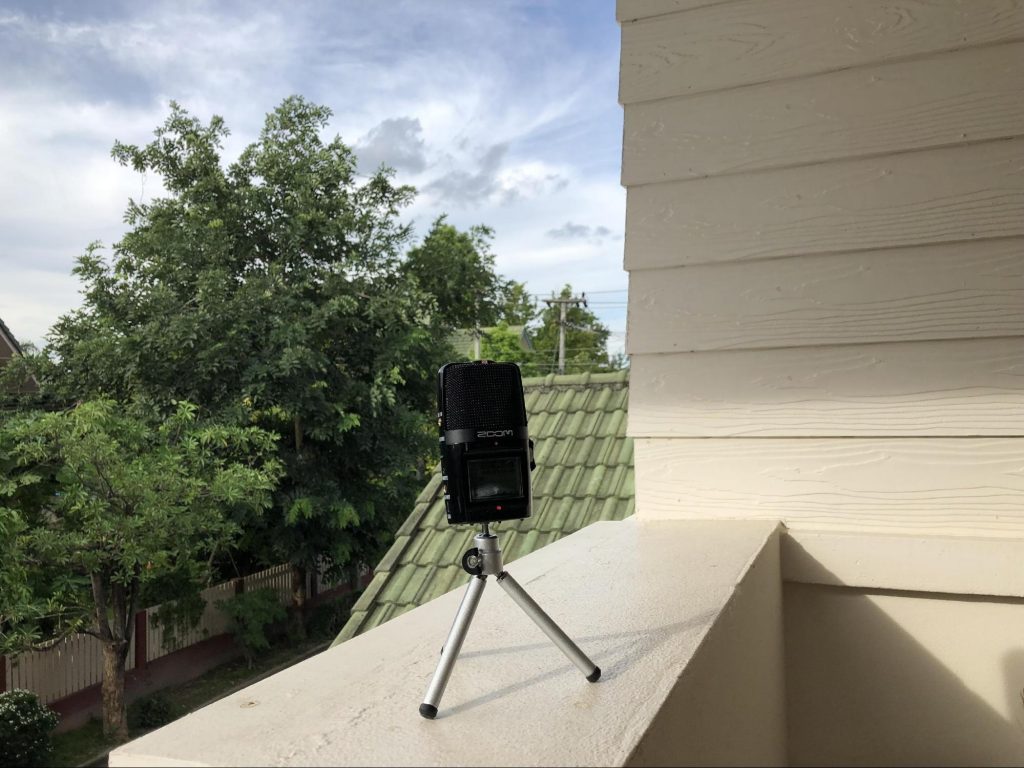 (Hint: Record in 4ch Mode and export the XY, MS, and stereo encoded MIX tracks. Sell all of the tracks separately.)
Use as a Rehearsal Tool
If you're too lazy to set up your DAW for rehearsals, or if you happen to be outside of your studio, the H2n is a very convenient option. Whether you're recording solo guitar or the local church choir, just set the Recording Mode and Auto Gain options and you're ready to rock.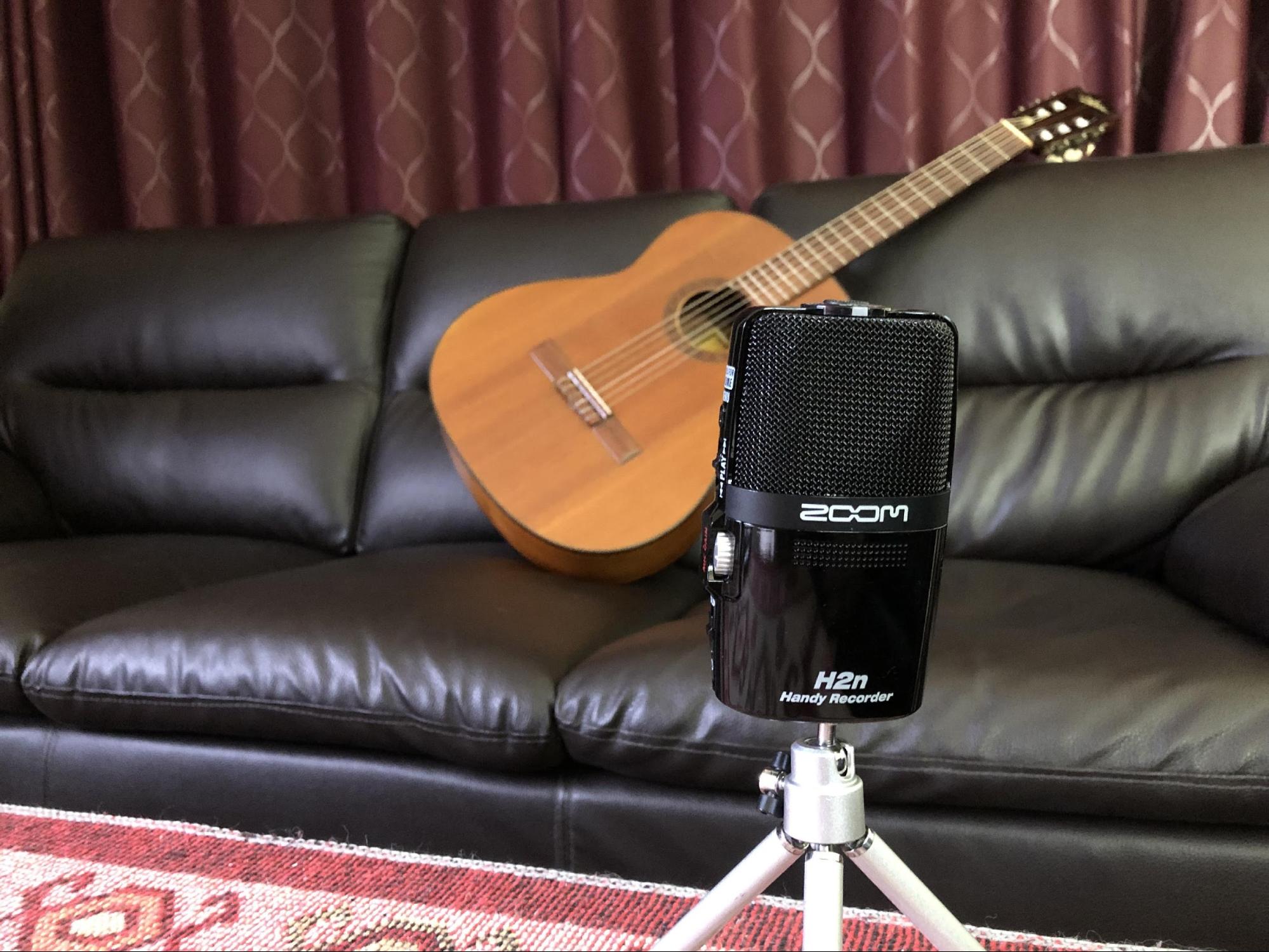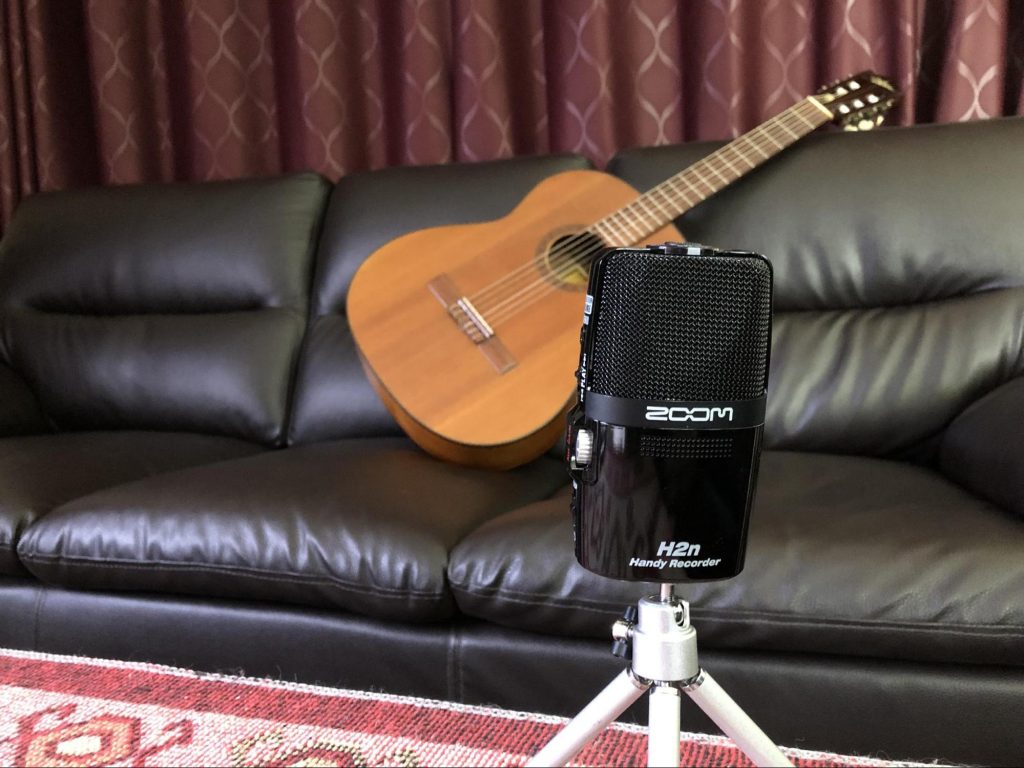 It sounds pretty good, too. But don't just take my word for it; there are hundreds of H2n videos on YouTube you can reference.
Use for Voice-Overs
For you audio techs and video creators out there, the H2n has you covered for voice-overs. It's handy little 1/8" mic jack is perfect for lav mics, and I'd recommend using that instead of the built-in XY or MS mics.
I picked up a Boya lav for about 20 bucks off of Amazon, and haven't used another voice-over mic since. Plug in your mic, set your Recording Mode, hit Record, and you're all set.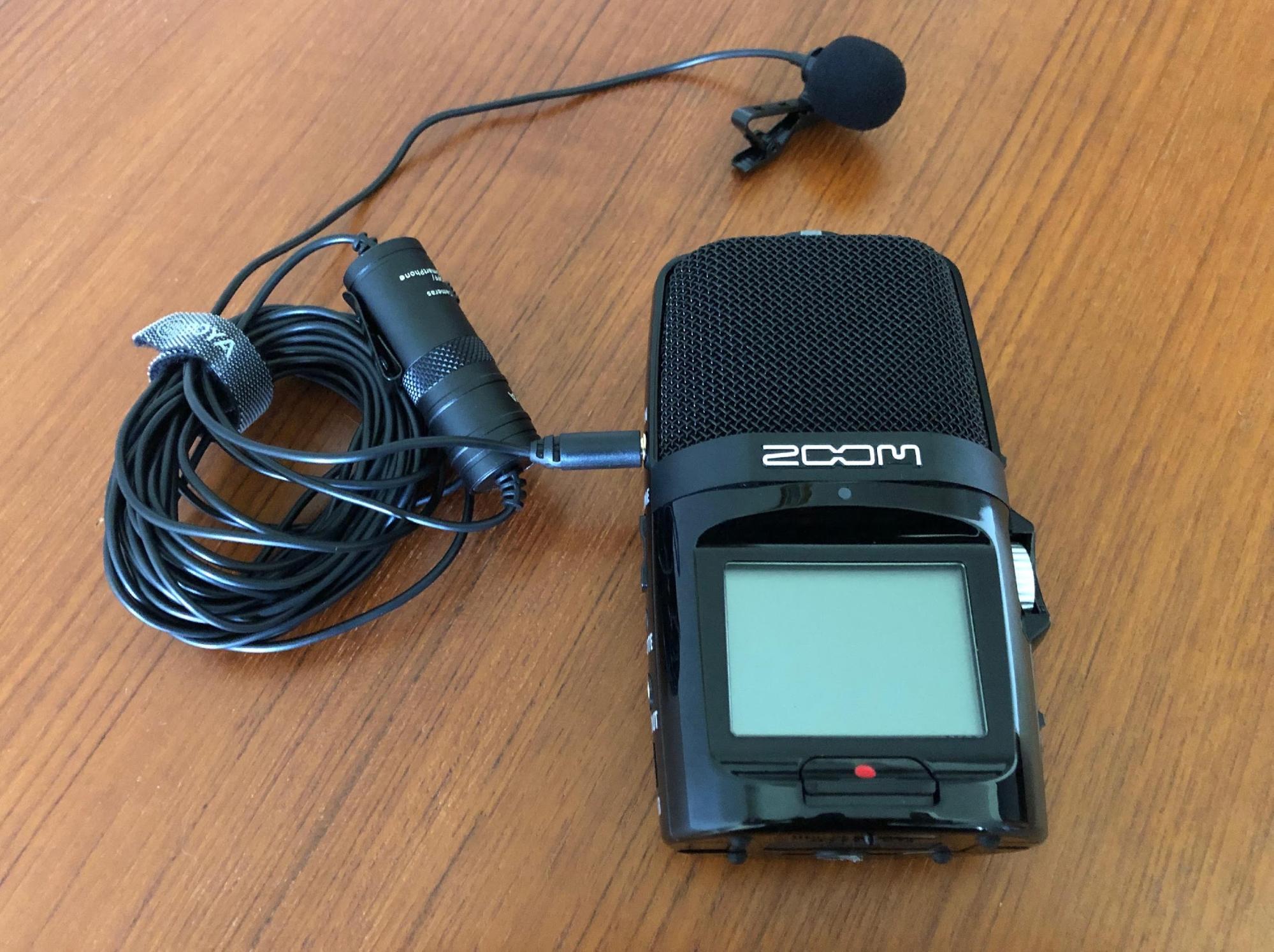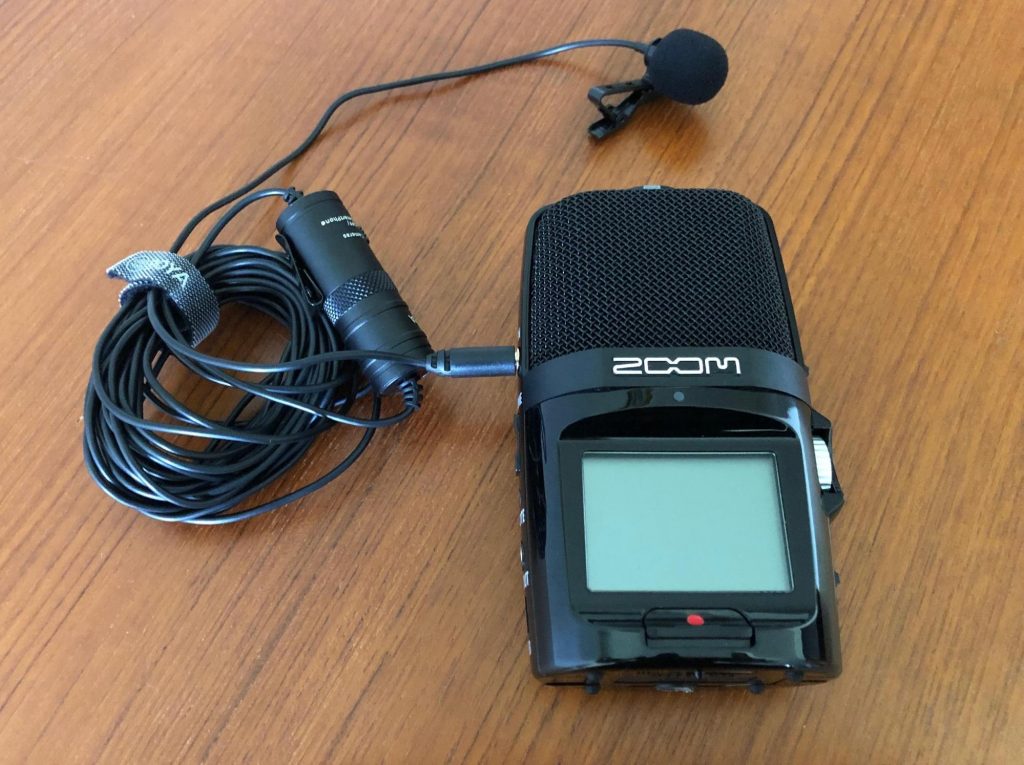 Portability
The main reason the H2n is my go-to mic is because of its portability. The unit is small and light enough that I can put the mic, case, and mini-tripod in my day bag and take it wherever I go.
There are loads of second-hand H2n's out there that look like they've been to war, but they still function perfectly (though many of them are missing the battery cover). I'll throw the mic in my checked luggage or motorcycle saddlebag when I'm traveling, and I won't worry much about it getting knocked around or beat up.
Accessories
The H2n Accessory Pack is a useful buy, particularly for the padded case and windscreen. This mic is oddly shaped and it'll be difficult to find an off-the-shelf case for it. The MENU and PLAY controls run along the right side, and the windscreen needs a cutaway to access them.
The tripod in this kit is a bit flimsy, but it works. The H2n accepts standard camera mounts, so any camera tripod or GoPro mounts should work fine with it.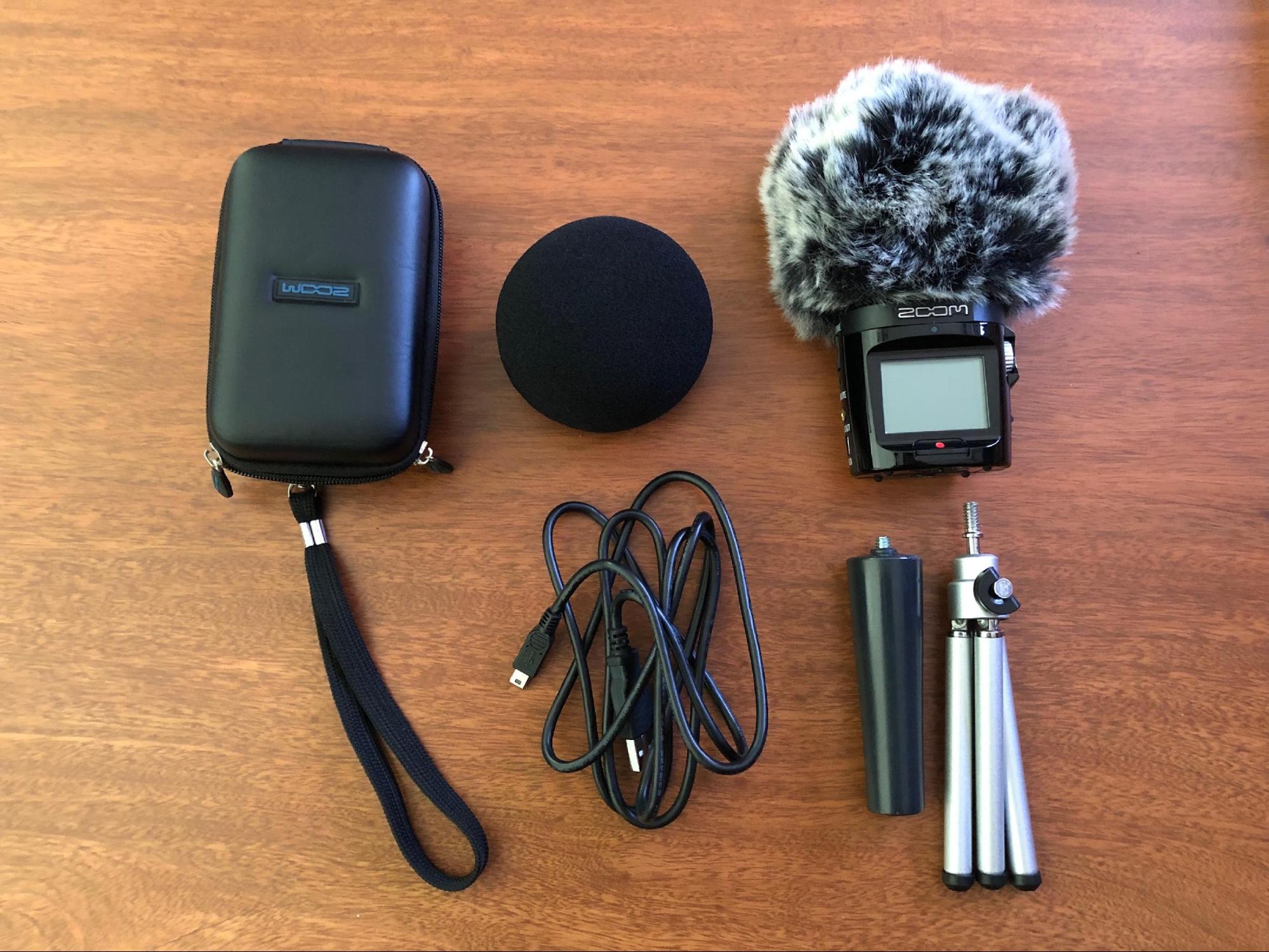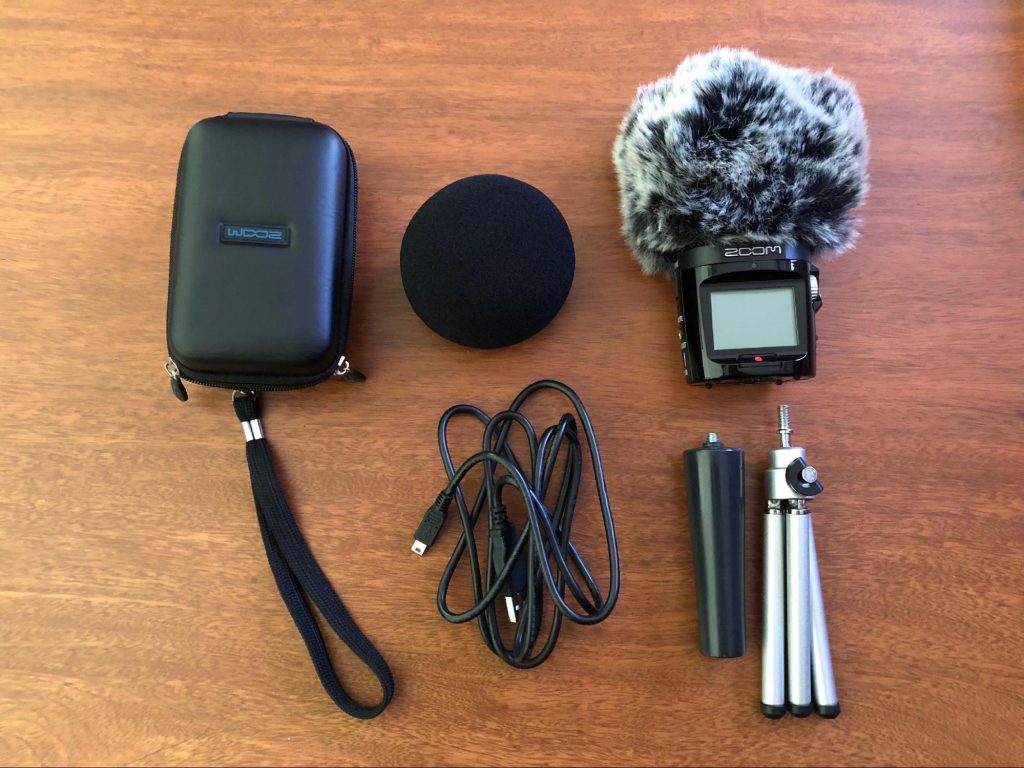 Amazon Link: https://www.amazon.com/Zoom-APH2n-Accessory-Portable-Recorder/dp/B005CQ30A4/ref=sr_1_4?crid=1DBE01GKZJSA&keywords=zoom+h2n+accessories&qid=1567674356&s=musical-instruments&sprefix=zoom+h2n+acce,mi,484&sr=1-4
Conclusion
I must admit, purchasing a field recorder has been a good investment thus far. It saves me a ton of time setting up recordings and I'm making money on the side selling stock field recordings. Zoom has some newer models with some different specs, and Tascam makes a few models to compete with them. I bought the H2n because I got a good deal on a used one, and it serves all of my recording needs just fine.