The choir has grown in popularity in recent years and has become a staple of the cinematic sound. With such a wide range of libraries available picking the right one for your needs can be difficult. We roundup the latest offerings from top library producers.
Cinesamples Voxos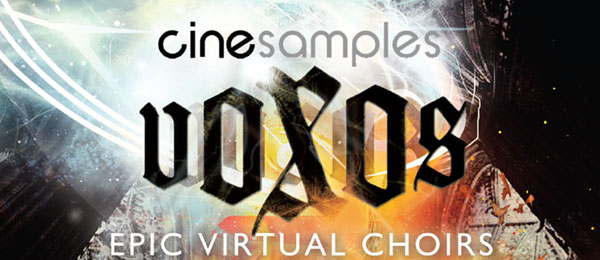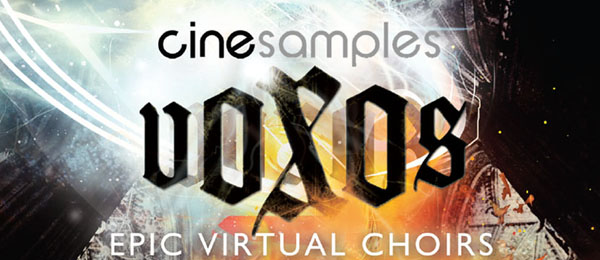 VOXOS: Epic Virtual Choirs is Cinesamples' virtual choir instrument for professionals, containing a full epic choir, boys choir, soloists, an innovative phrase builder and the industry's most realistic and powerful true legato engine.
Powered by the industry-leading Kontakt Player engine, VOXOS contains world-renowned choirs and soloists with over 15 years of experience recording for countless Hollywood films, trailers, video games and the concert stage. Recorded at the legendary Bastyr Chapel, with its gorgeous acoustics, the choirs were captured with multiple microphone positions in 24bit/48k 5.1 surround. The result is a pristine tone that sounds great right out of the box. VOXOS contains over 35,000 samples, at an uncompressed size of 35GB. VOXOS ships as digital download and boxed product.
$999
Tonehammer Requiem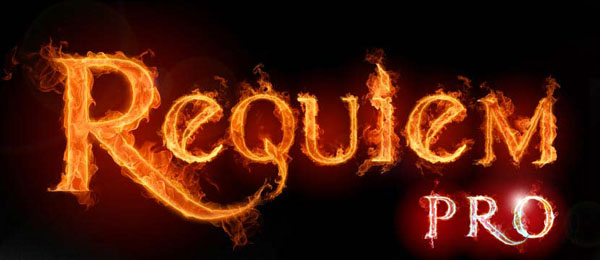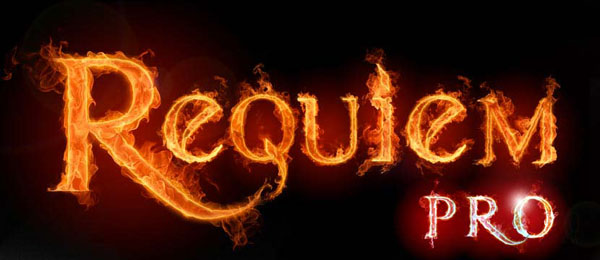 REQUIEM is the next-generation virtual choir developed for professional composers. The library is based on a variety of new recording- and sampling techniques some which have never before been deployed in choral sample libraries. The library can literally sound like a real choir and includes both full choir (SATB), divisi groups (males/females) and solo singers – all recorded in 24 bit / 44.1khz with 3 (5.1) microphone positions. The library contains true (polyphonic) legato intervals from piano to forte, sustains from piano to forte, staccato with repetitions, ultra forte marcato, BPM (host-synced) based latin chants recorded at different speeds across entire interval of choir, +1000 choral effects including whispers, shouts, clusters, demonic chants, sweeps, consonants without tone, claps, snaps etc.
Pro: $649
Tonehammer Liberis


LIBERIS is our next-generation choir library featuring a professional 45-piece multi-award winning Piedmont Children's Choir lead by famous choir conductor, Bob Geary from VOLTI. The library represents the most detailed sampling ever done of a high-end symphonic children's choir and the most ambitious release in the history of Tonehammer. LIBERIS allows you to create realistic sounding choir by using a variety of next-generation features, including true ensemble legato with speed control and legato for our poly-sustained chants. In addition the contains sustains from piano to forte, staccato with repetitions, marcato with sustains, BPM (host-synced) latin chants recorded at different speeds and velocity layers and a uncompromising effects section with +1000 effects ranging from basic consonant/vowels, clusters, sweeps, whispers, shouts, chirps, childrens songs, claps, snaps etc. In addition the library is recorded in 24 bit / 44.1khz with 3 (5.1) microphone positions, three different solo singers with poly-sustains and a gorgeous ambient section by Steve Tavaglione.
$499
EWQL Symphonic Choir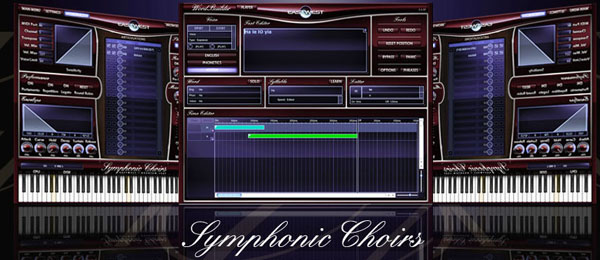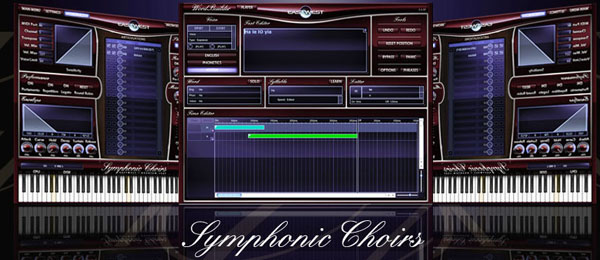 Imagine typing words into your computer, in any language, and hearing a world class Symphonic Choir sing those words in any key(s) you play "live" on your keyboard controller. Well imagine no more, that's exactly what Symphonic Choirs claims to do. In addition, this 24-bit Choir virtual instrument includes three simultaneous stereo mic setups (close, stage and hall), so users can mix any combination of mic positions to control ambience. The Choirs were recorded in the same concert hall, by the same team as the EastWest/Quantum Leap Symphonic Orchestra and blend perfectly with EWQLSO.
WordBuilder is the word building software that enables Symphonic Choirs users to type in words for the Choirs to sing. This included software runs on both Mac OS X and Windows, and includes a pop-down menu (under the "tools" menu) that includes 28 popular Latin phrases that you can load instantly. Many choirs sing in Latin so this is a real time saver for those on a tight deadline. The phrases have been optimized for each Choir. The pop-down menu is completely customizable so users can add their own phrases to the menu for quick and easy access.
$445
The Giovani Edition: Voices of the Young
Bela D Media invites you to discover an exciting and significant development in the world of sampled voice. The Giovani Edition is the first truly dedicated children's choir library determined to strike a chord with musicians ranging from the semi-pro to the most seasoned professional. Bela D Media has faithfully captured the glory of an authentic youth choir complete with 24-bit traditional church ambience. The Giovani Edition effortlessly produces a sincere, natural tonality alive with essential human characteristics.
Enlisting the talents of a professional 32-piece youth choir, the Giovani Edition achieves a sampling first by incorporating both ensemble and chamber sized vocal sections, finally enabling the correct composition of choral parts using a sample library. In addition, Bela D Media is the first to acknowledge and sample a complete girls' choir.
$375