If you write music for musicians chances are you use notation software. This mini-roundup gives a overview of the top three notation software available today.
Sibelius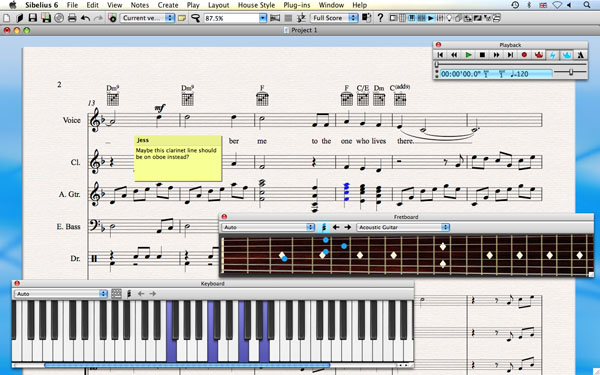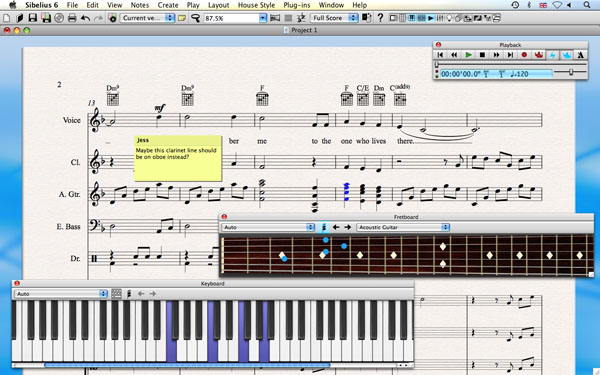 Now it its sixth generation Sibelius has grown to become the best selling notation software. The new version brings a great deal of new features and workflow improvements. The sloppy intergration of the Kontakt player in the previous versions has been replaced with a new built in Sibelius player. The magnetic layout has to be one of the most useful features to date.
Pros:
Magnetic Layout
Score versioning
No more clumsy Kontakt player
Cons:
Full version is expensive
Finale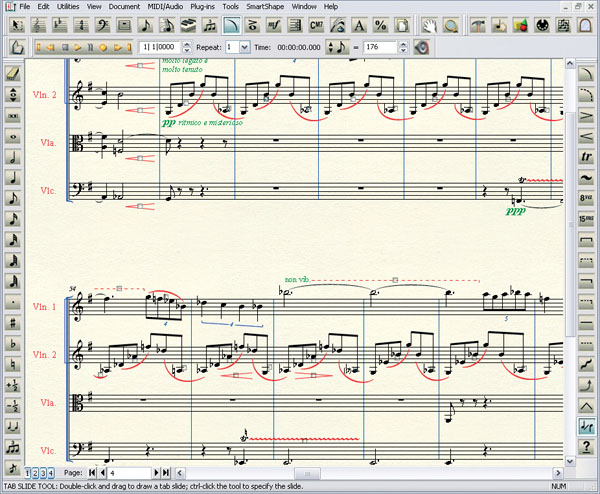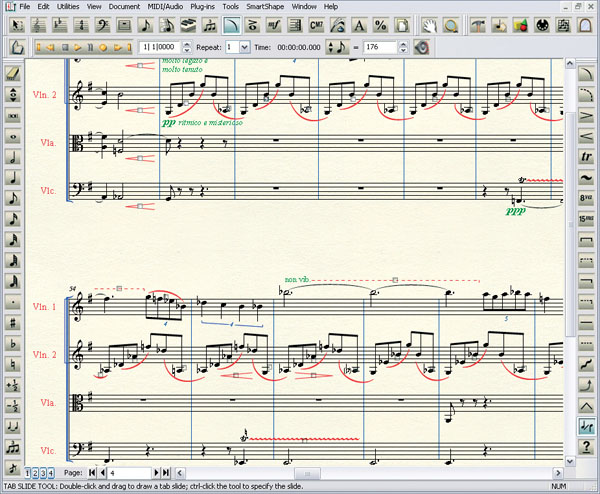 MakeMusic's flagship music notation package Finale in its latest is a robust notation program that can notate advanced large-scale scores. Playback uses the bundled Garritan orchestra library using its new aria playback engine. Finale's features are in toe with Sibelius' the primary difference between the two is the user interface.
Pros:
Cheaper than Sibelius
Garritan Sample Library included
Cons:
Bigger learning curve than Sibelius
Cluttered user interface
Notion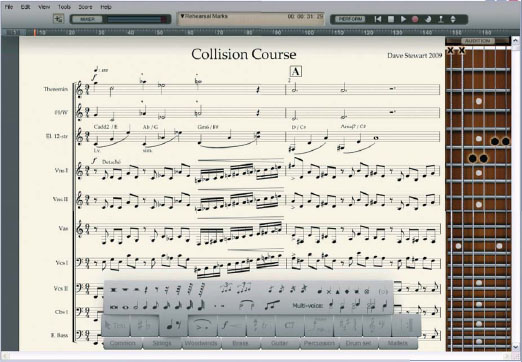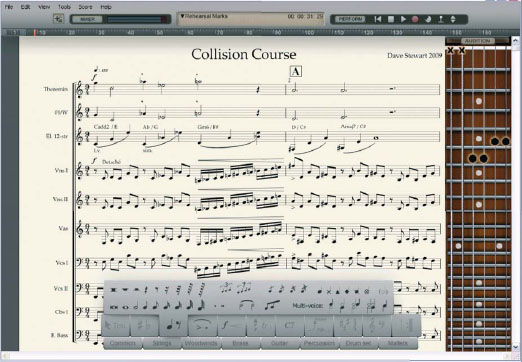 Although Notion has been around for 5 years it's still the new kid on the block. After a rocky start Notion is now in its third generation and has matured into a very capable notation and playback program. Although it doesn't have some of the extensive features of the other programs the price point certainly makes it a good deal for beginners.
Pros:
Cheapest of the three
Contains samples featuring the London Symphony Orchestra
Cons:
Note and stave spacing not configurable
Your Thoughts?
What notation software do you use?